Australia's most accessible financial broker
Can You Get A Loan For A Wedding?
Planning your wedding can be a wonderful experience, but tends to cause financial stress for many couples. To avoid excess out-of-pocket expenses, you may be wondering, 'can you get a loan for a wedding?'. And the answer is yes! Whether you want a big or intimate wedding, a wedding loan can help cover the finances for your dream day. Read on to learn more!
Overview
Can you get a loan for a wedding?
Yes, you can! Many lenders offer wedding loans that allow couples to pay for their special day. Just keep in mind that your financial situation and credit score will be taken into consideration by the lender.
What is a wedding loan?
A wedding loan is a personal loan that will help cover the costs of your wedding. Many couples get wedding loans to finance the perfect dress, wedding venue, photographers, cake, and more!
You can borrow a fixed amount of money for your wedding on a secured or unsecured basis. And then pay it off in manageable amounts over a set period of time.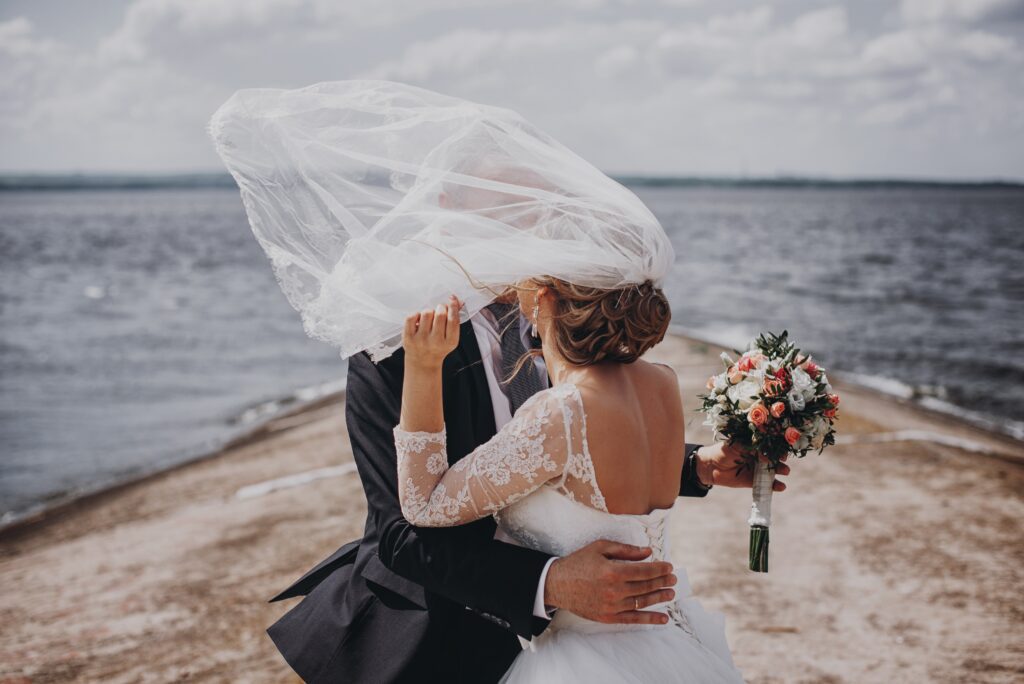 What can I use my wedding loan for?
The great thing about wedding loans is that you get to spend the money how you like! Common wedding expenses covered by personal loans include:
Wedding dress
Wedding attire
Venue
Catering
Wedding cake
Transport
Photographer
Makeup artist
Florist
Event planner
How much can I borrow with a wedding loan?
To fund your wedding, you can get a loan of up to $65,000. Depending on your circumstances and personal preference, you can choose between an unsecured and a secured personal loan. Weddings loans also come with flexible loan terms of 3, 5, or 7 years.
Who can apply for a wedding loan?
To be eligible for a personal wedding loan, you must comply with the following requirements:
Be an Australian citizen or hold a valid visa
Be over 18 or older
Have not filed for bankruptcy
Have a regular income and proof of financial stability
Pros and cons of a wedding loan
If you are unable to fully finance your wedding, wedding loans can be an easy and convenient way to cover your wedding expenses. However, not everyone is in the position to commit to a personal loan. Below we have outlined the pros and cons of getting a wedding loan.
| | |
| --- | --- |
| Pros | Cons |
| Less stress: When you get a wedding loan you don't have to stress about using up all of your savings. Simply apply for a loan and start planning your special day. | Temptation to spend more: Sometimes people are more inclined to spend money on unnecessary things. That's why we recommend keeping your increased budget in mind to avoid splurging. |
| Large budget: With a bigger budget you will be able to afford all the luxuries you want for your dream wedding. | Interest rates: Most loans come with interest rates and fees. So it's important to know what you will be paying before you decide to apply for a wedding loan. |
| Good credit rating: When you make repayments on time it will positively impact your credit history and help improve your rating. | Long repayment periods: Depending on how much money you decide to loan, the repayment period will differ. Your loan can take years to repay, which may not be suited to your financial situation. |
| Lower interest rates: Generally, wedding loans have lower interest rates than credit cards. | Not leaving time to consider options: Before applying for a loan, it's important to check the fees and rates, terms and conditions and all your other options. |
| Flexible money and repayments: A wedding loan is very flexible with how the money can be spent. You will also have the choice between weekly, fortnightly, or monthly repayments. | |
Alternatives to a wedding loan
There are other ways to finance your special day besides a personal loan for your wedding. And it's good practice to explore your options before you decide on the best way to pay. Popular alternatives include:
1. Out-of-pocket expenses
If you're planning your wedding well in advance, saving up money is a great option to cover the costs. This might not be the ideal scenario for most, especially if an unforeseen circumstance arises. But, if you are a keen budgeter, paying with cash can be a liberating feeling.
2. Family and friends
According to tradition, the family of the bride should pay for the wedding. But in this day and age, most people find alternative ways to pay for their wedding. Still, there's no harm in asking family and friends to chip in or even lend you a small loan.
3. Credit cards
Paying with credit cards is a popular method for covering some wedding expenses. If you are happy to borrow money from the bank, this can be a good option for you. Although, we recommend proceeding with caution as interest rates and fees can be high.
4. Buy now, pay later
This is a fairly new way to finance your wedding. Some businesses offer buy now and pay later options for weddings. However, this may be for a select few items like wedding accessories and the dress.
How can I cut back on wedding expenses?
If you want to know how to save money during the wedding planning process, it's best to be wise and cut back on unnecessary expenses. Here are some of the ways you can cut back on costs for your wedding:
1. Avoid overspending on outfits
Everyone wants to look perfect on their wedding day, and you can without having to overspend. Do your research, compare costs, and contact upcoming designers for better deals.
2. Downsize invitations
Wedding guests come with their own set of costs. If you are looking to save money, try cutting down your guest list.
3. Book during the off-season
A great way to cut costs is to book your wedding venue during the off-season. The vendors that you are interested in will be more likely to give you favourable discounts during these times.
4. Opt for wedding deals
Makeup artists, photographers, caterers, and florists will often offer certain package deals on request. Always try to negotiate for the best deals and prices before finalising.
5. Choose your caterer wisely
Food at weddings can be very costly and can often be the largest bill of all your wedding expenses. When choosing a caterer, ensure you can get the best deals and opt for a more affordable buffet-style dinner.
6. Delay your honeymoon
Delaying your honeymoon is a good way to recover from the costs of your wedding. After your wedding, you will have time to save money and then enjoy your honeymoon without the financial stress.
Plan your dream wedding with Oceania Finance
Now that you know the answer to 'can you get a loan for a wedding?' you may be thinking that a personal loan might be the best option for you! At Oceania Finance, we have been helping Australian couples cover their wedding expenses for over 20 years. We provide a range of flexible repayment options to suit your individual needs. To learn more about our wedding loans, contact us or apply for a loan online today.
Can you get a loan for a wedding? Related FAQs
Do wedding loans affect your credit score?
Yes, taking out a loan for your wedding will impact your credit score. As long as you manage your loan properly and make repayments on time, you can improve your credit score over time.
Can I do a joint wedding loan with my partner?
Yes, you can get a joint wedding loan with your partner.
Is it better to get a wedding loan than pay with a credit card?
If you only have a few small wedding expenses, it could be easier to simply use your credit card. But it's worthwhile looking into a wedding loan if you have larger costs to cover or you aren't sure how much you need to spend. That way you know you have a cash safety net there if you need it.